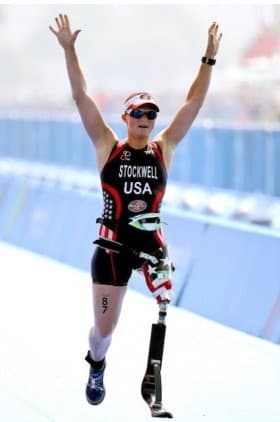 As I trained for the Rio Paralympics, EDGE was the perfect place for me to recover in between my grueling workouts so I could perform my best day after day. It all paid off when I earned a bronze medal in Rio! Whether it's for bike, run or strength training, recovering in a pair of recovery boots, drinking a cup of coffee or chatting with the members about their past and current races, it is one of my favorite places to go - EDGE Athlete Lounge has become my second home!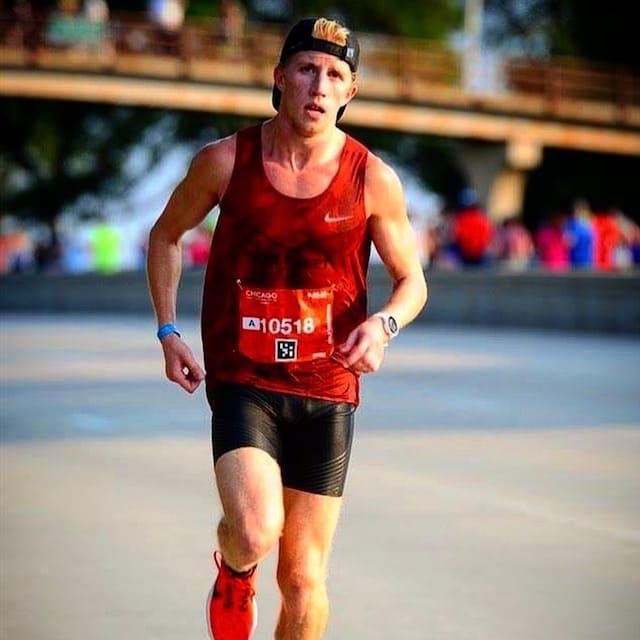 I use EDGE for both training and recovery… having the Woodway treadmills and a room to do weights and other-related strength exercises when I need them is very helpful and convenient. Without question, utilizing EDGE on a consistent basis has helped me stay injury-free. In fact, as someone who has a history of being injured, since joining EDGE, I have yet to experience a significant injury. I attribute that largely to having ready access to state of the art recovery tools that EDGE provides its members with.
I will be racing the Boston Marathon in April, a race in which I am targeting a sub-2:30. Bearing that Boston goes according to plan, I intend on attacking a 2:25 clocking at the 2017 Chicago Marathon! Furthermore, I am planning on breaking 15:00 in the 5K and 1:09 in the half-marathon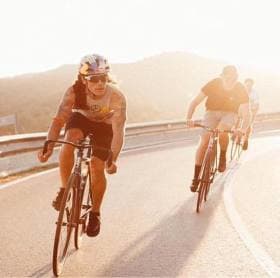 EDGE helped me fight my way to the title of North American Cycle Courier Champion in 2016 and I've got 2017 in the crosshairs. As a full time bike messenger and a professional cyclist, my schedule allows very little time to give my muscles a break. The amazing staff and facilities at EDGE have allowed me to give my body the much needed recovery it needs between rides and have helped me ride farther, ride harder, and ride stronger than ever before. Fresh legs TRULY bring FAST TIMES!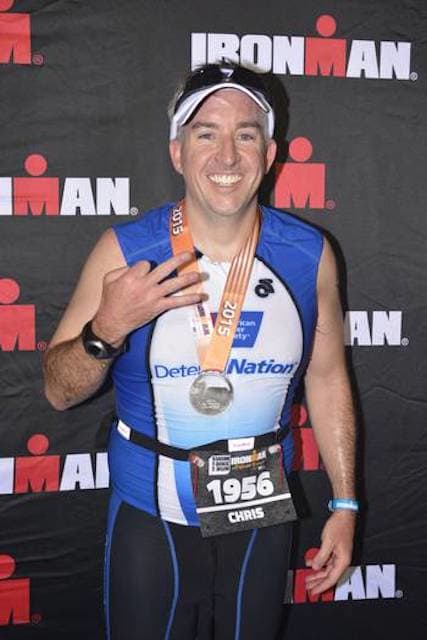 I've loved EDGE since I joined a few years ago. It's helped me stay fresh for intense training that's resulted in PR's in the Olympic, half and full-iron distances. I've been able to get stronger, faster and had nearly a 2 hour PR at Ironman Arizona!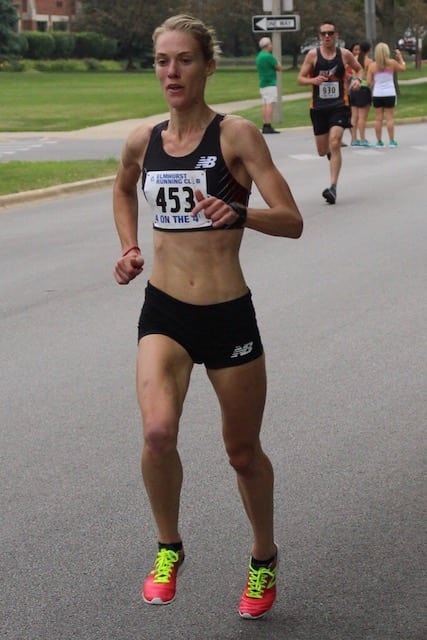 Where do I even start? I became a member the second I stepped foot in EDGE, and it has become not just something I do or somewhere I go, but part of my LIFE, my home away from home. From the cold and hot tub, to the boots and stim (and don't forget the delicious intelligentsia coffee in your personal mug) EDGE has allowed me to race injury free and PR in the marathon for the past three years. With a number of shorter races this spring, a target half in June and the marathon in the fall, you can bet that EDGE will not only get me to the starting line, but to the finish line faster than ever before!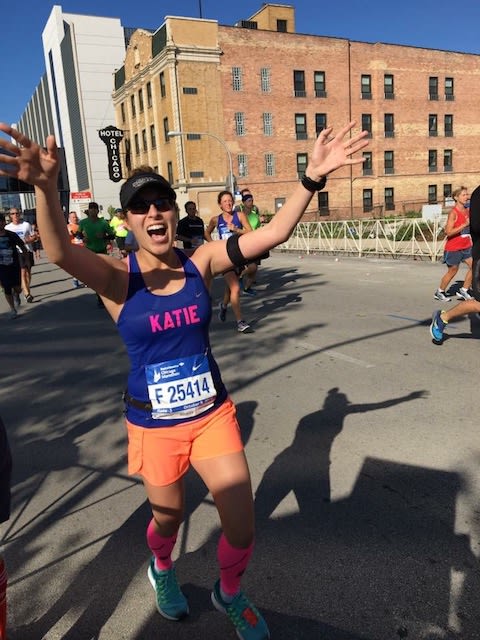 EDGE has revolutionized my running. In only one year, I have had numerous PRs, hit the podium for the first time, and can recover faster than ever. As an early 30- something, I am the fastest I have ever been in my life - and I'm still getting faster! But for me, beyond the personal accomplishments, what is so great about EDGE is the community. Everyone I've met at EDGE is a rockstar, and they make you feel like you've reached rockstar status, too.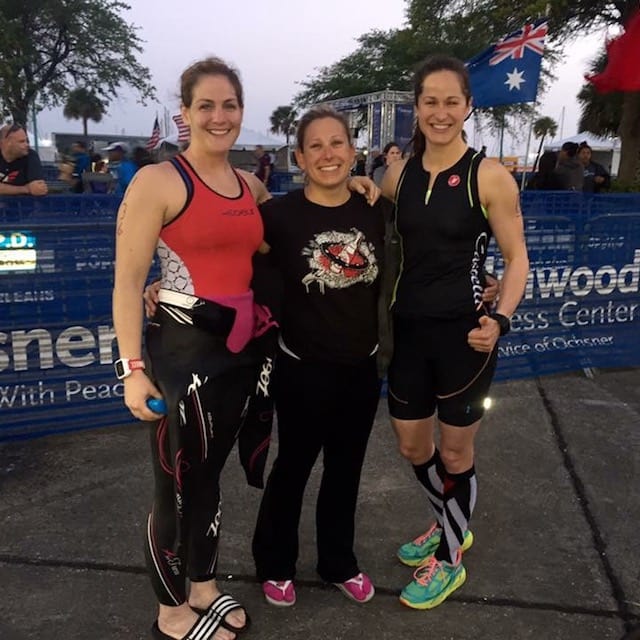 Long story short, I literally LOVE EDGE! I can honestly say that I am living proof that EDGE and all of its wonders (ice bath, stim, compression boots, ect), have kept me training hard, kept my CONSTANT tendinitis/inflammation issues away! EDGE's concept has taken my running/swimming/ biking to the next level in all aspects of my training/racing. 50 min PR after going to the EDGE for a few weeks consistently!!!
It didn't take long for me to realize that as a firefighter we have to be on our feet for hours, we are active for 24 hours straight and we are constantly sleep deprived. Therefore, throughout years of marathons, the chronic soreness l brought to my attention that because of my job, my ability to dissipate lactic acid and have inflammation is grossly different than many other endurance athletes.... And, overtraining is unavoidable at times... Because it's my job to work physically hard.
That's where the EDGE comes in! Since I was too busy and didn't have enough time to allow my body to recover properly on my own, the boots and ice bath have not only kept my inflammation at bay, but immediately helped me earn a 50min PR on the first marathon I ran after going EDGE!! I constantly thank Robyn and Brian for helping me stay injury free, but truthfully there are no words that will be able to justify what they have done for me as an athlete. EDGE and the community they have created has pushed me to be better and stay healthy while doing so, and there is NOTHING better than that!
"Edge is great!"
"I love Edge and would highly recommend it for any athlete. Everyone there is knowledgable and the recovery tools are so helpful."
"Caring, awesome experience !"
"The options for recovery have definitely helped, and the staff is super nice and really knowledgeable."
"Super friendly staff and welcoming atmosphere! The recovery tools seriously work, I don't know how I've been training without them in the past!"
"Helpful patient people guided me thru first time"
"It's a great place to train, recover and to meet other people who also obsessed with their exercise hobbies."
"Robyn and Brian have a fabulous place where you can recover from a workout with their wonderful leg compression devices! Love their cycling studio which has a program that syncs with your garmin cadence and heart rate monitor! Great for calculating your appropriate intensity. There is also a hot tub and a cold tub for your recovery as well! What a great business model to put more focus on REVOVERY:)!! Go check it out now!! "
"Edge is the best, every time I am in I'm reminded how great the experience really is. Of course it doesn't hurt that it leaves me feeling awesome for another 24 hours after I leave either. Owners are great, feng shui is just right, can not say enough good things!"
"My marathon training would not have been complete without the expertise of the Robin and the folks at Edge. They are the best in the biz."
"Incredible staff, friendly like minded members. One of a kind place!"
"One of a kind place !! Train, recover, learn and relax!!! Also great coffee!!! Great owners too!!!"
"Owners = Great people that are passionate about their facility and the services that they offer Facility = First class and clean Environment = Great, relaxed, perfect for recovery!"
"Great place! I always feel welcome and like I belong there. "
"Edge Athletic Lounge is like no other place in the city for athletes. Robyn customizes awesome work outs, the recovery area is on-site and an amazing way to end a work out. Robyn offers nutritional planning and can inspire any athlete to help reach their goals. Plus, the space itself is beautiful!"
"Friendly, warm, atmosphere. Yet fosters improved performance. Owners and staff are outstanding!"
"Love this place! I can really feel the difference in my recovery and it's such a cool and relaxing place to spend an hour or two at the same time. Highly recommend to any athlete that understand the role of recovery in the game. "
"Edge is a great place to meet other athletes to train and recover with. They have a great kickr room to bike in, woodway treadmills to run on, and numerous ways to recover (boots, hot and cold tubs etc.). I recommend Edge to every athlete I know!"