Call Us Today! Personal Training In Chicago Will Help You Reach Your Goals!
PR's, BQ's, new strengths and new sports. We make Athletes that tear down walls and achieve personal bests in all aspects of life. Elevate your performance with intentional training, expertise and unparalleled community.
At EDGE Athlete Lounge, we know that one size does not fit all, which is why we take the time to get to know your personal needs and goals so that you can take your training to the next level!
Personal Training and Coaching at EDGE Athlete Lounge is the best way to achieve your fitness goals in a private setting. Our qualified trainers and coaches cut through the fitness clutter to deliver a specific, results-driven plan that will help you reach your goals more quickly than you ever imagined!
GETTING STARTED
Please Submit this Coaching Request Form
Within 24 hours, a coach will contact you to discuss or set up a time to discuss goals, background, training time and desired coach level. We'll then pair you with the coach that best fits your unique needs.
Within 48 hours of pairing, your coach will reach out with an in-depth intake form and set up a time for the initial coaching consultation.
As you train and compete, your coach will write and adjust custom programming, analyze specific performances and provide continual motivation to help you achieve your goals.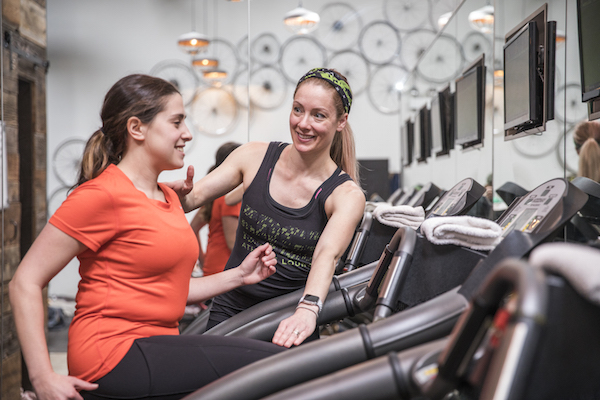 MONTHLY COACHING
Recommended for Athletes seeking custom and ongoing monthly programming**
Full Personalized Set Up Includes: Intake Meeting with Coach including Health & Athletic History, Race & Annual Plan Review ($100 one-time set up fee at Coaching start)
Custom written programming designed around the Athlete's race schedule
Bi-weekly communication up to 30 mins (in person or via phone)
Discounted EDGE Membership (over 50% off)
Access to all Group Endurance Training
Discounts and priority entry to EDGE Events
4-month minimum requirement, 6 months and up strongly preferred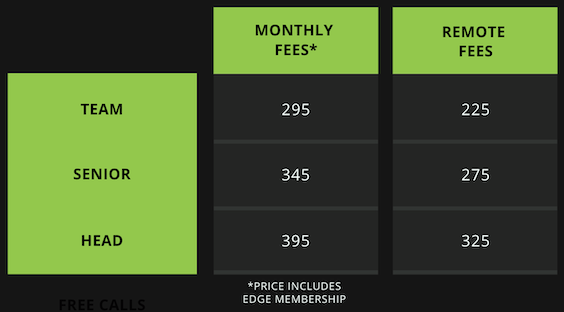 SESSION-BASED COACHING
EDGE Athlete Lounge's Session—Based Personal Training programs offers an individualized system which is proven to benefit all ages and ranges of fitness.
Whether your goal is to lose weight, gain lean muscle, or train for an event, Personal Training Sessions at EDGE Athlete Lounge makes the most of your time. With your customized plan from your personal trainer, you'll meet your fitness goals safely and effectively. As you push past fitness plateaus and meet each goal you set, you'll see why Personal Training with Edge Athlete Lounge is the premier training center in the Chicago area!
Recommended for athletes looking for periodic one-on-one support. Sessions can include but are not limited to:
Personal Training Sessions: Hourly pricing below; new clients must complete a 30-minute Initial Movement Screen at $50 - can be completed prior to an hourly session)
Biomechanical Run Assessments**
Run: Benchmark Testing
Bike: Form Analysis, Handling Skills, FTP Testing
Swim: Form Analysis, Open Water Session
Consultation on Racing Plan
**Biomechanical Analysis ($200) includes 1-hour training session, video analysis, prescriptive exercises, and personalized form summary. Please contact us to schedule.
*All Coaching charges are billed monthly to a credit card or checking account. 30 day written notification to info@edgeathletelounge.com before month end for cancellation of all Coaching Contracts is required.