Reduce Your Risk Of Injury From Training! Rapid Recovery At EDGE Athlete Lounge Will Help You Push Your Limits!
Recovery. The forgotten phase of exercise that is the biggest predictor of performance and injury. Post-exercise athletes are faced with muscle fatigue, soreness, and inflammation that typically take 48 hours or more to leave the body...until now. Using EDGE tools, athletes can hit the reset button in just 1 hour.
EDGE is a lounge designed around the art of recovery for the everyday athlete, offering cutting edge tools normally offered only to professionals. Now every athlete can use these tools to push their boundaries. It's recovery for athletes, by athletes.
Recovery Lounge
After training, the body needs to clear metabolic waste and restore the natural delivery of oxygen and plasma to the muscles – RecoveryPump compression devices do all of this while you (literally) sit. Using the phrase "Aggressive Recovery," the Recovery Boots, Arms and Core can be used daily to treat fatigued muscles. So kick up your heels, zip up your recovery boots, and catch up on the latest sports alongside fellow athletes at EDGE Athlete Lounge.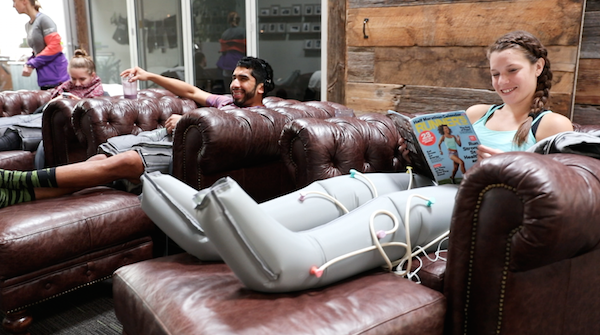 Water Therapy
Cold Water Therapy = Faster Recovery. By removing lactic acid, reducing swelling and normalizing adrenaline production, the body can recover faster from intense training. Another benefit? Cold therapy also reduces injury recovery time by quickly treating acute sports injuries.
Hot Water Therapy = Balanced Muscles. As blood vessels dilate, blood flow is increased throughout the body helping to flush metabolic waste and relax the muscles. Looser muscles mean greater flexibility and less risk of injury in future training sessions.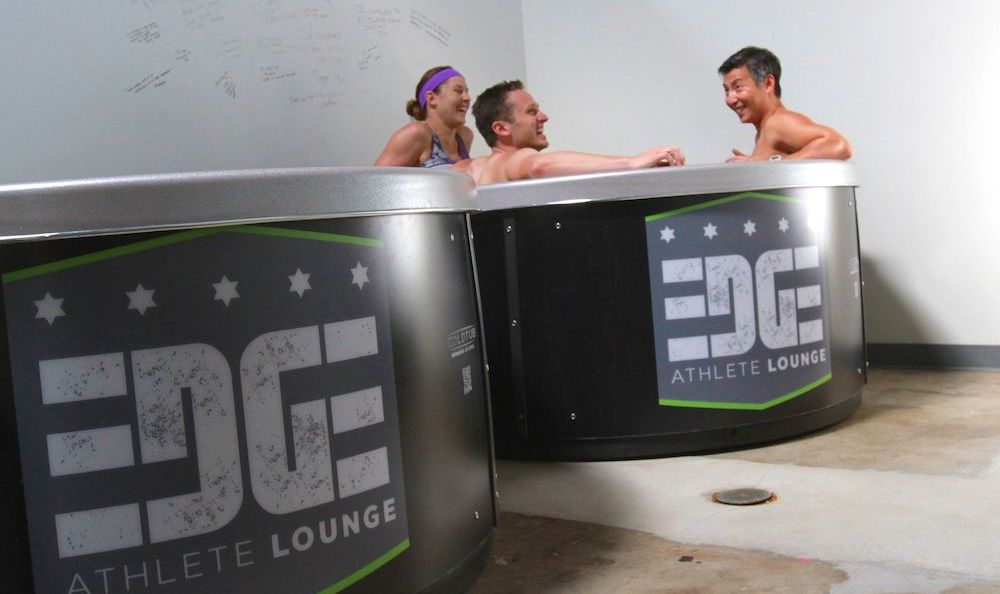 Electro Stim
Used by physical therapists for many years, Electrical Stimulation ("Stim") is becoming a largely adopted practice by endurance athletes and sports teams to treat injuries and accelerate recovery. When used as a recovery tool, Stim uses electrical currents to simulate the muscle patterns demonstrated in active recovery, but without the impact on joints and tendons. The result is increased blood flow and eliminated waste to the fatigued areas of treatment.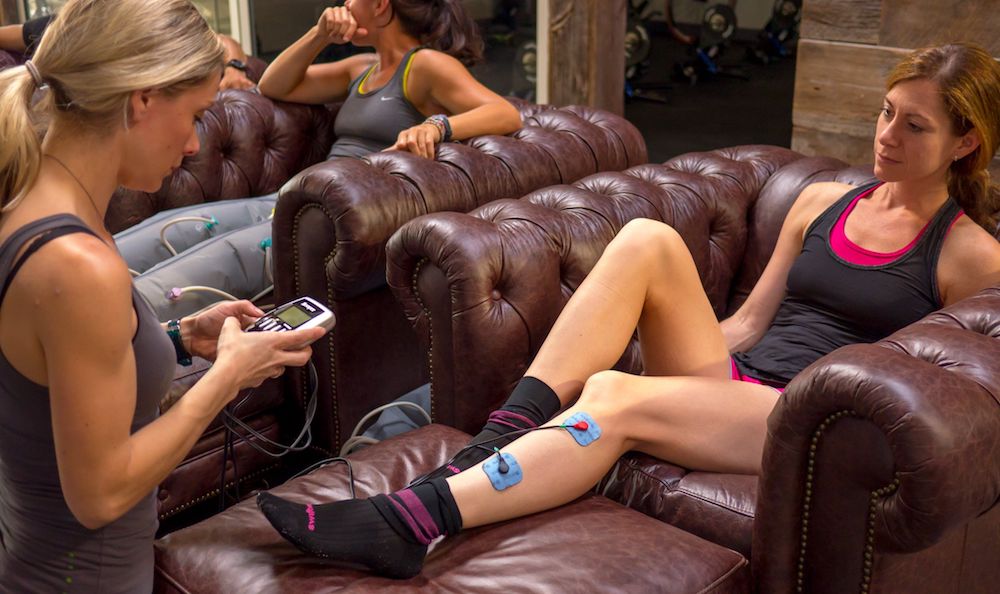 Laser Therapy
This easy-to-use handheld therapy combines low-level laser therapy and micro-current electrical stimulation to treat damaged cells, promote re-growth, and relieve pain at the specific source. Able to address issues at the cellular level, laser therapy treats various soft tissue areas and injuries including tendonitis, bursitis, back pain, strains and more.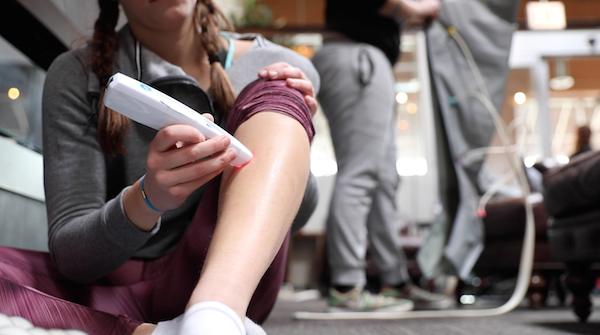 Recovery Services
To prevent injury, facilitate recovery and optimize performance, EDGE members get exclusive access to sport chiropractic and massage services.
Learn More!