Unlock Your Running Potential with EDGE Fall and Winter Road to Trail Training!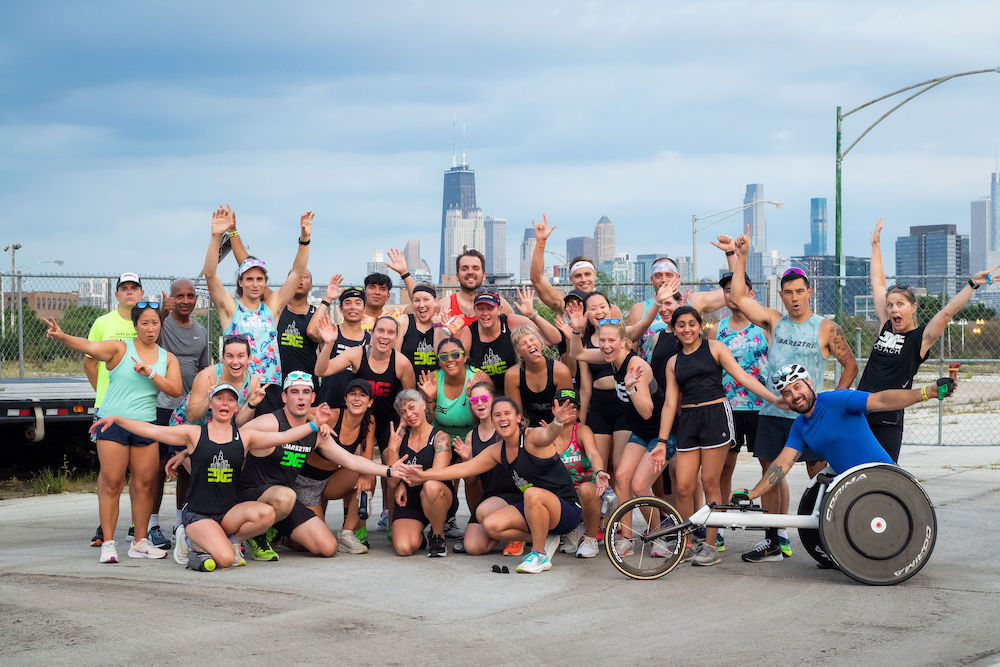 This season of EDGE Run Club will feature a 14-week training cycle that blends Road and Trail running with fresh new formats, so you can become a stronger, more well-rounded Athlete!

We will toggle every other week with Road and Trail focus (see schedule below). Target races will be:
TRAIL: Frozen Gnome 10K or 20K on 1.6.24 (Individual or Relay – registration info coming soon)
ROAD: F³ 5K or 13.1 on 2.3.24 - though our plan can easily apply to any Winter race.
*(all group runs will be written in a time-based format so all runners will begin and end at similar times)

Training Kicks Off Monday, October 30th

Non-EDGE Member Registration
Pricing
EARLY BIRD PRICING (THRU 10.16.23) / REGULAR PRICING (AFTER 10.16.23):
EDGE Members: $100 / $175
Non-EDGE Members: $165 / $250
Remote Plan: $100 (includes Training Plan and newsletter, no live run sessions)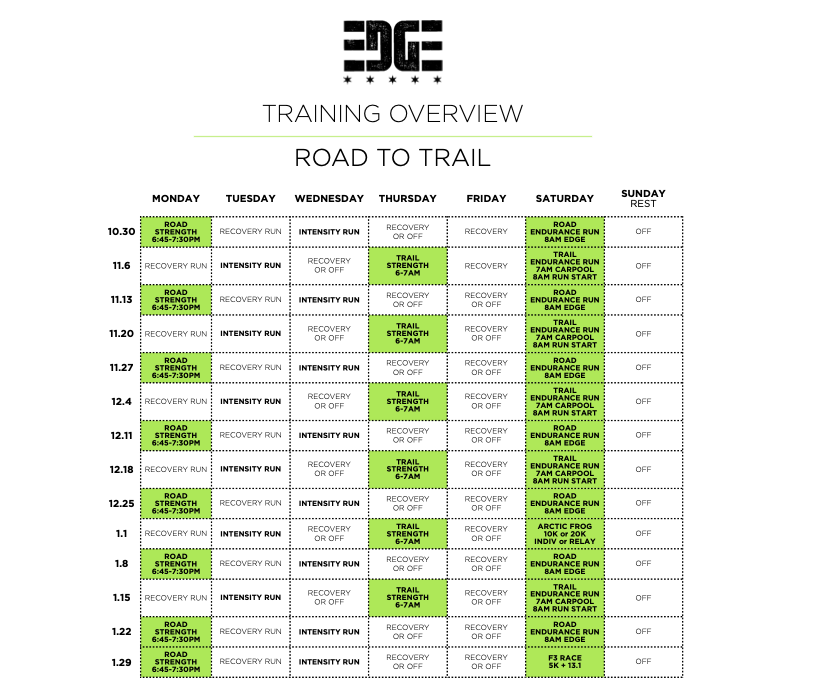 Training with EDGE includes:
Comprehensive. Progressively Planned Training Plan: Daily Workouts and Scalable Mileage Ranges
Weekly Education: At runs and via newsletters
Training Peaks Account: With full plan & pace card guidance (see pace chart below)
EDGE Group Endurance Training Chat Groups
Coach Access: Direct email to EDGE Coaches to help answer your training and racing questions
Written Workouts Will Include:
City and Trail Strength and Intensity Runs: Focused on Speed and Skill, these weekday runs will press the pace to develop dynamic run power and efficiency.
Recovery Runs: Progressive, aerobic focus on these lighter effort days for active recovery
Endurance Runs (Goal Marathon Paces from 6:40- 13:00/mile): Not just a Long Run, these days grow in mileage and mix up speeds, terrains, and efforts so you can tackle any challenge on race day!
Our Winter Endurance Marathon Program is crafted to provide you with the guidance, support, and training necessary to excel in the world of long-distance running. Whether you're a seasoned marathoner or taking your first steps into this exciting journey, our experienced coaches will tailor your training to suit your individual needs and goals.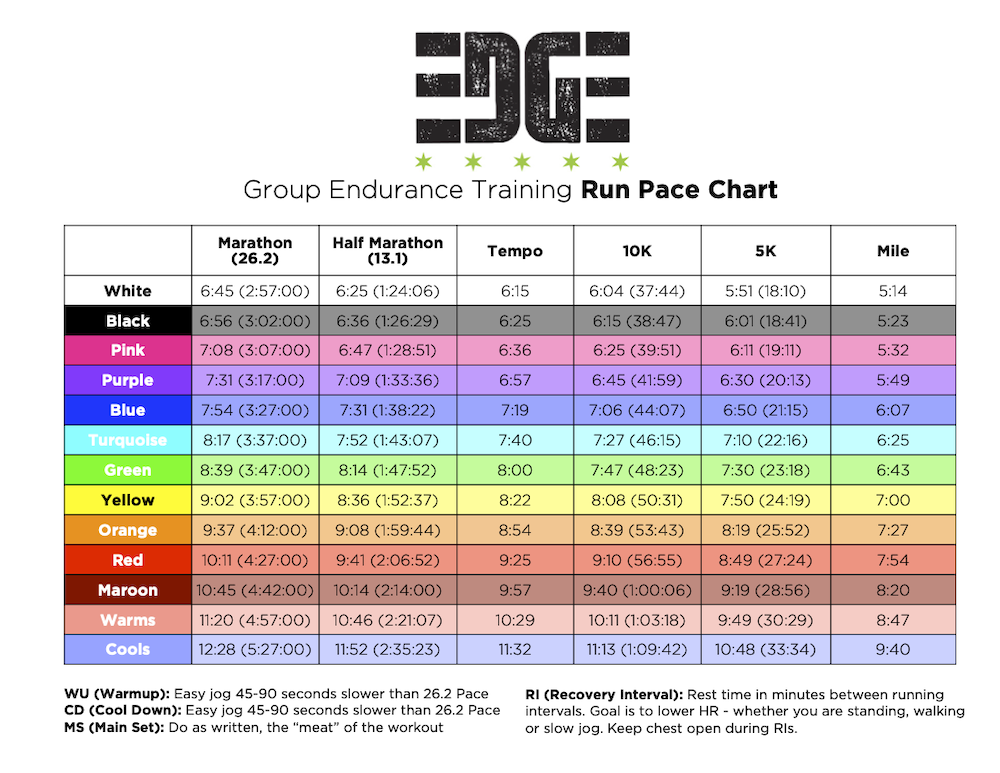 EDGE Group Training Plan will be written by Head Nike Running Coach and EDGE Owner, Robyn LaLonde and vetted through our EDGE Coaching Consortium.