SUMMER/FALL 13.1 + 26.2 TRAINING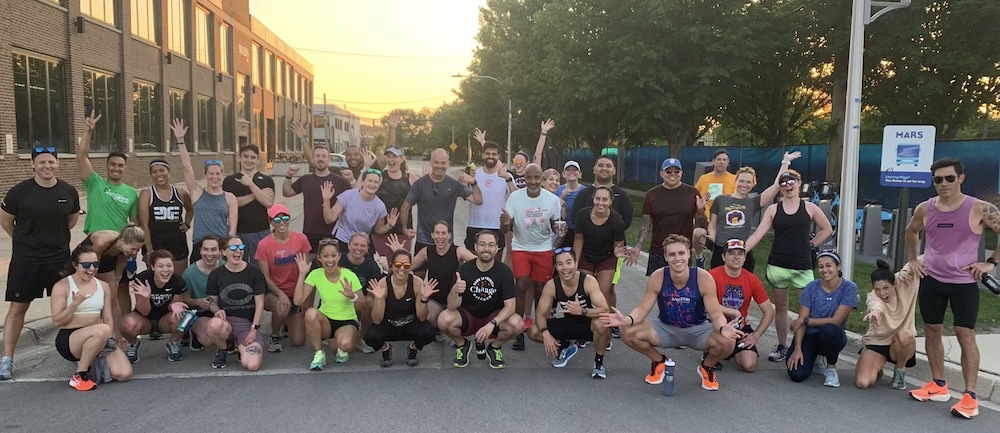 This season of EDGE Run Club will feature an 18-week training cycle that targets Chicago Half Marathon (9.14) and Chicago Marathon (10.8) - though our plan can easily apply to any Fall 13.1 or 26.2 race!
Training kicks off Monday, June 5th.
EARLY BIRD PRICING (THRU 4.30.23) / REGULAR PRICING
(AFTER 5.1.23)
EDGE Members: $110 / $175
Non-EDGE Members: $190 / $275
Remote Plan: $100 (includes Training Plan and newsletter, no live run sessions)
Training with EDGE includes:
Comprehensive. Progressively Planned Training Plan: Daily Workouts and Scaleable Milage Ranges (See Example Below)
Weekly Sessions: 2 Coached Sessions per week:

Thursday (Intensity Run – 6:30 pm) Out of EDGE 1747 N Elston Ave
Saturday (Long Run – 7 am, then 6 am). Out of Diversey/Cannon Drive

Weekly Education: At runs and via newsletters
Training Peaks Account: With full plan & pace card guidance (see pace chart below)
EDGE Group Endurance Training Chat Groups
Coach Access: Direct email to EDGE Coaches to help answer your training and racing questions

Written Workouts Will Include:
Speed and Tempo Runs: Focused on Speed and Form, these weekday runs will press the pace to develop run efficiency
Recovery Runs: Progressive, aerobic focus on these lighter effort days for active recovery
Long Runs (Goal Marathon Paces from 6:40- 12:30/mile): Not just Long Run, these days grow in mileage and mix up speeds, terrains, and efforts so you can tackle any challenge on race day!
Strength Sessions (yep, that's right – STRENGTH WORK!): Run-Specific strength training sessions written in for 2 times/week to keep you strong, speedy, and injury free.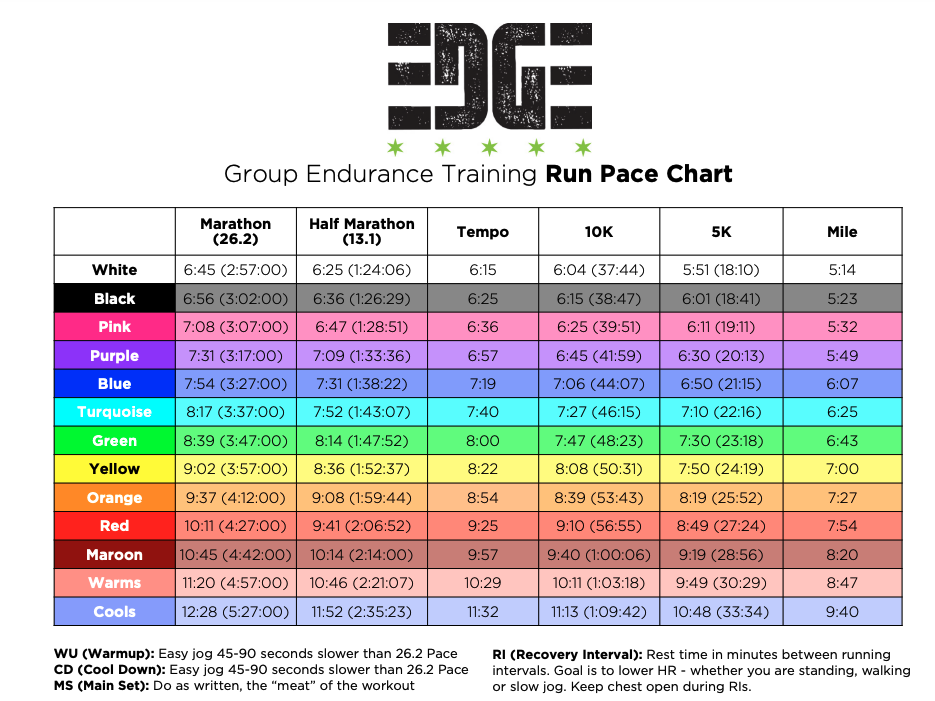 Training Plan Example:

EDGE Group Training Plan will be written by Head Nike Running Coach and EDGE Owner, Robyn LaLonde and vetted through our EDGE Coaching Consortium.
REGISTER HERE - Non-EDGE Member